CERTIFICATIONS
UNI EN ISO 9001:2015
Quality for Dermochimica means setting an extremely rational management model in which all the corporate resources are involved.
Through the statistical identification of objective risks and opportunities and the implementation of ongoing improvement plans Dermochimica has achieved in the following goals:

• Optimization of its competitiveness in the italian and foreign markets;
• Improvement of products and customers profitability;
• Promotion of company's growth with particular attention to the customer's needs and to the environment policies.

This is accomplished through well-established company's ethical principles, the result of deep convictions of management, staff and all partners involved.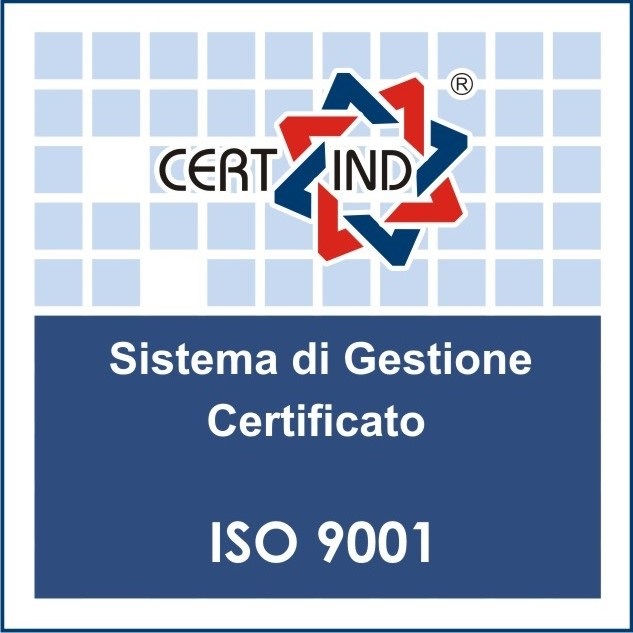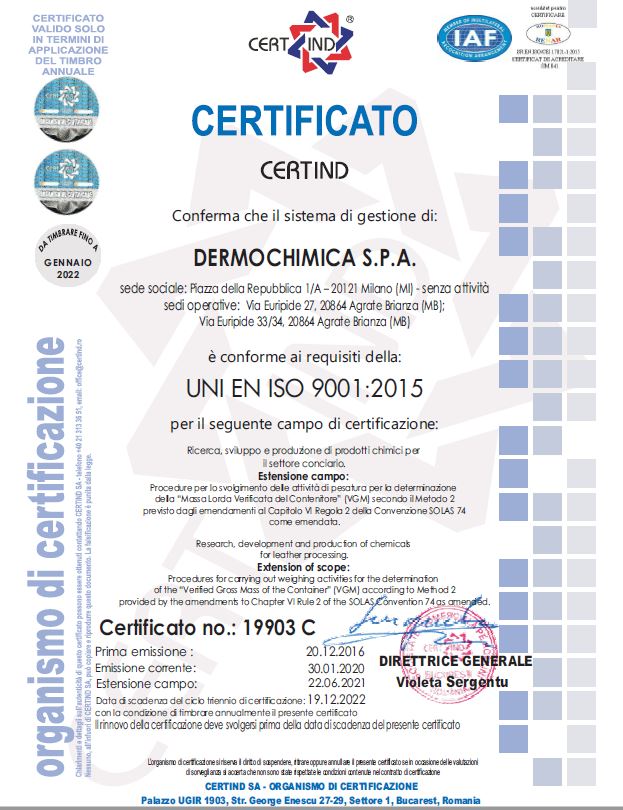 Unpac
Dermochimica S.p.A. is member of UNPAC that is the National Association that gathers the Italian leather chemicals manufacturers. Founded in July 2009, it is an association formed by Italian enterprises strong and flexible in professionally meeting customer's requests and ready to safeguard the common interests of their area of expertise. In a more and more competitive market, preserving the history and the patrimony of the industrial culture sharing the common needs of global promotion and productive flexibility becomes a priority; it is upon these bases that UNPAC intends to promote the Italian competences in the customized formulation of tanning-chemical auxiliaries towards the domestic and international tanning customers.

REACH
Dermochimica S.p.A. is fully aware of the REACH Regulation (EC 1907/2006 - REACH - acronym "Registration, Evaluation, Authorisation of Chemicals) and its obligations.
The Company has verified that its own suppliers had taken all the necessary actions to comply with Reach regulation for substances and/or preparations;
therefore, our products comply with European Community legislation currently in force and with its subsequent updates.

Contacts
Dermochimica S.p.A.
via Euripide, 27
20864 Agrate Brianza (MB)
Tel. +39 039 64 16 1
Fax +39 039 68 98 777
dermochimica@dermochimica.it
Legal notice
C.F.: IT 12424460157
P.iva: IT 12424460157
Capitale sociale: Euro 3.000.000,00 i.v.
Rea: MI 1556329
Privacy policy