HYDROIL
THE NATURAL SYSTEM LIGHTENING TANNING PROCESS
HYDROIL is the new range of products for tanning and retanning based on wastewater's olive oil production.
HYDROIL system does not use any metal but it allows to obtain leathers with high level characteristics and performances, as in chrome tanning.
Choose HYDROIL for prevention and elimination of chrome (VI) during retanning phase or use it for a complete tanning process totally chrome-free.
HYDROIL can be used in different fields:
- footwear;
- leathergoods;
- garment;
- upholstery;
- automotive.
HYDROIL is a tanning system developed by TANNOW and distributed by DERMOCHIMICA S.p.A.
https://www.youtube.com/watch?v=LGJfLcfamao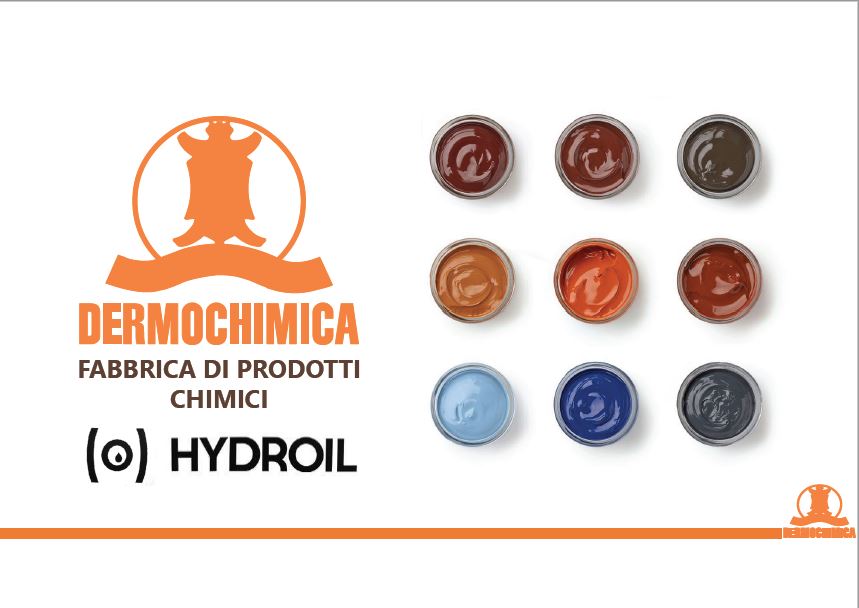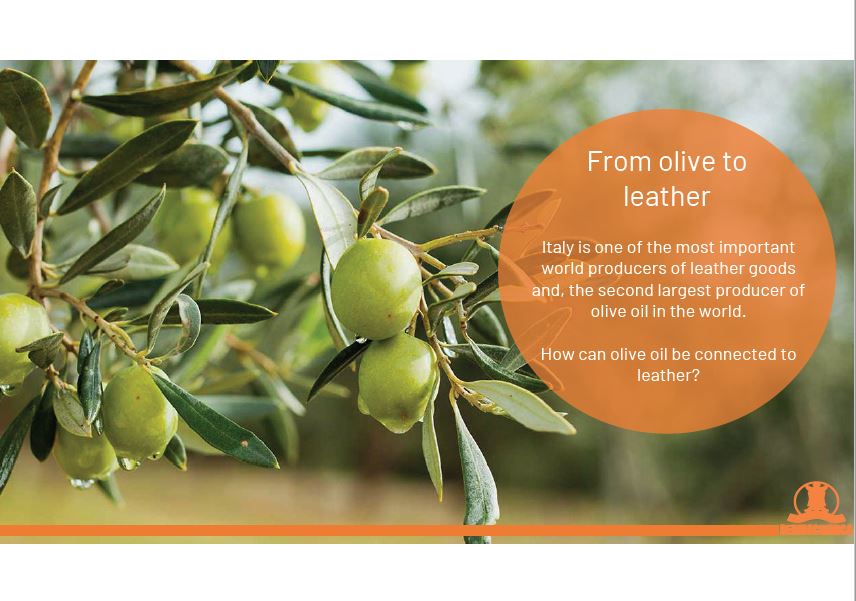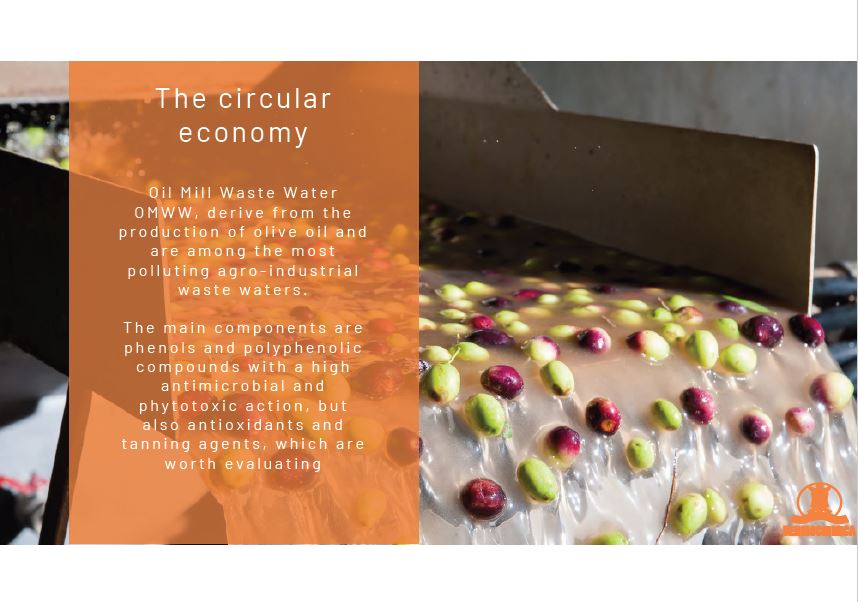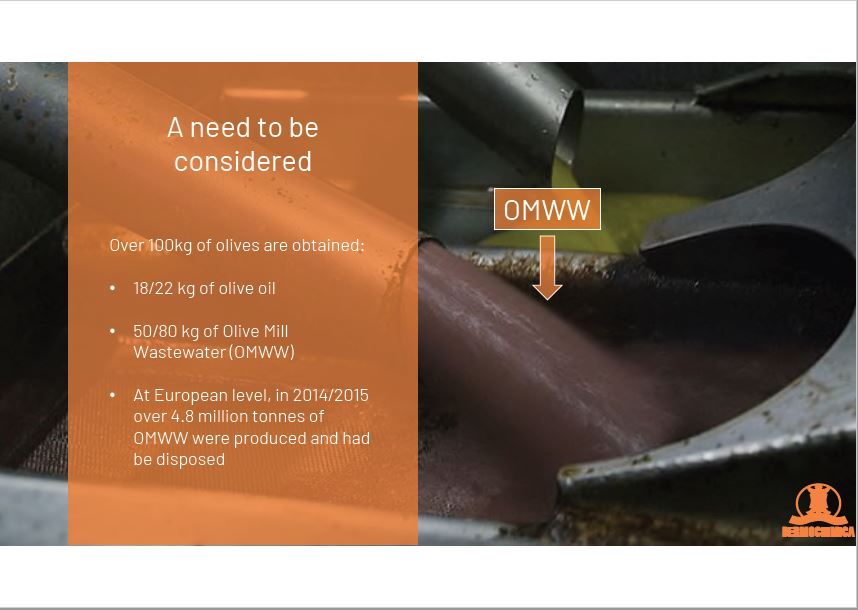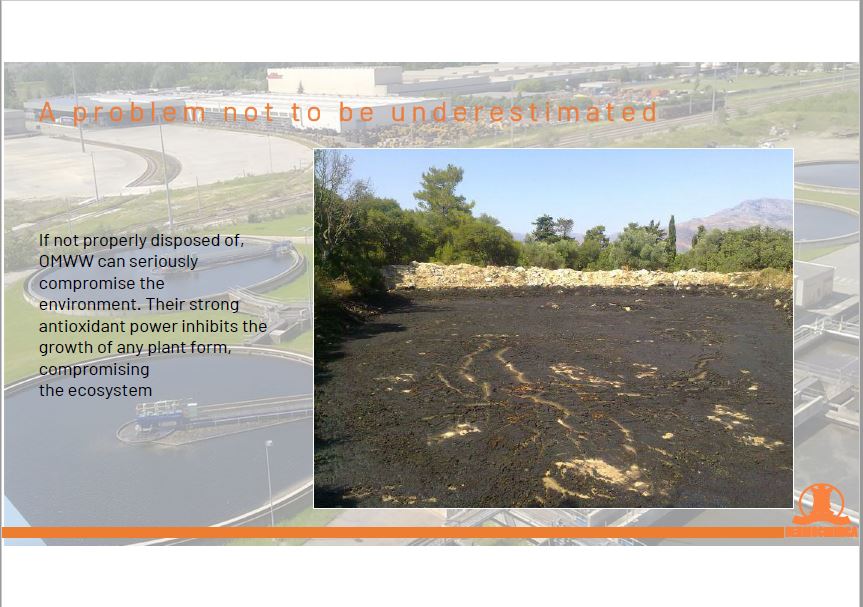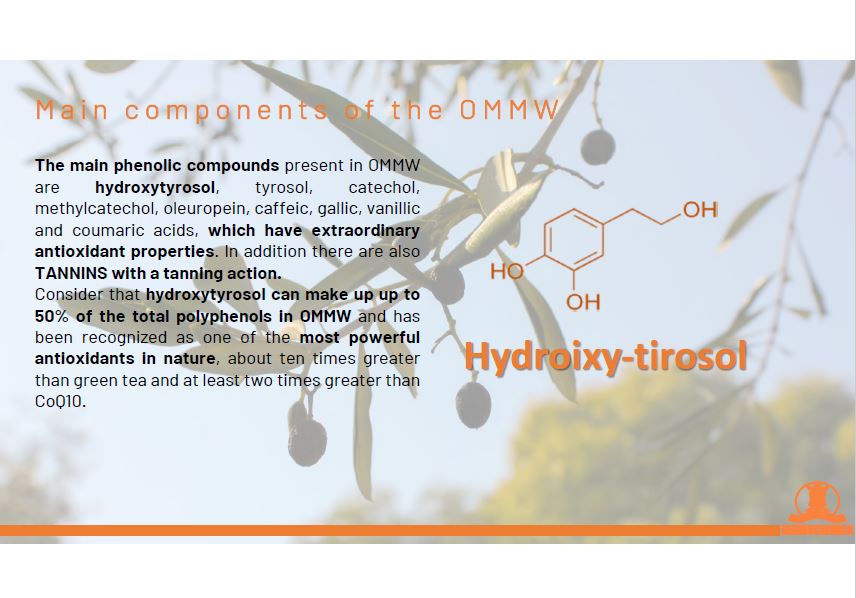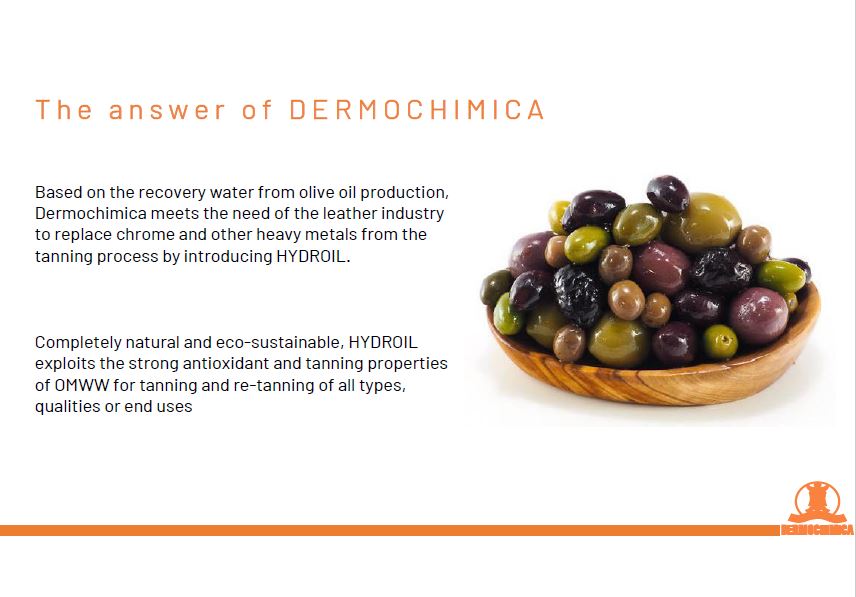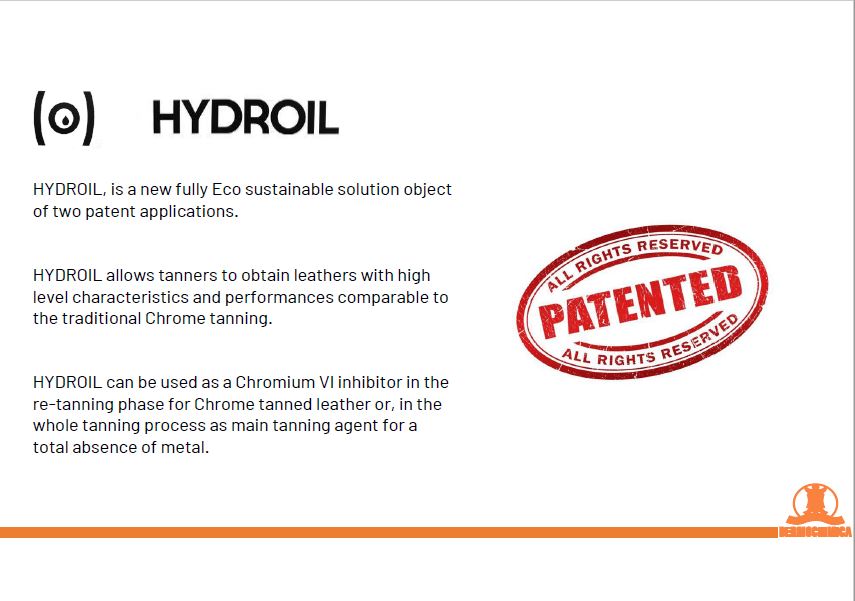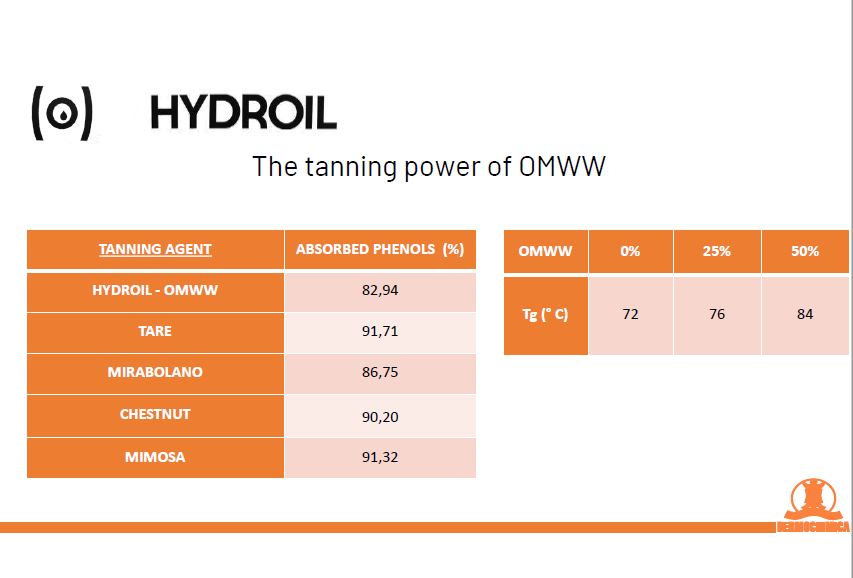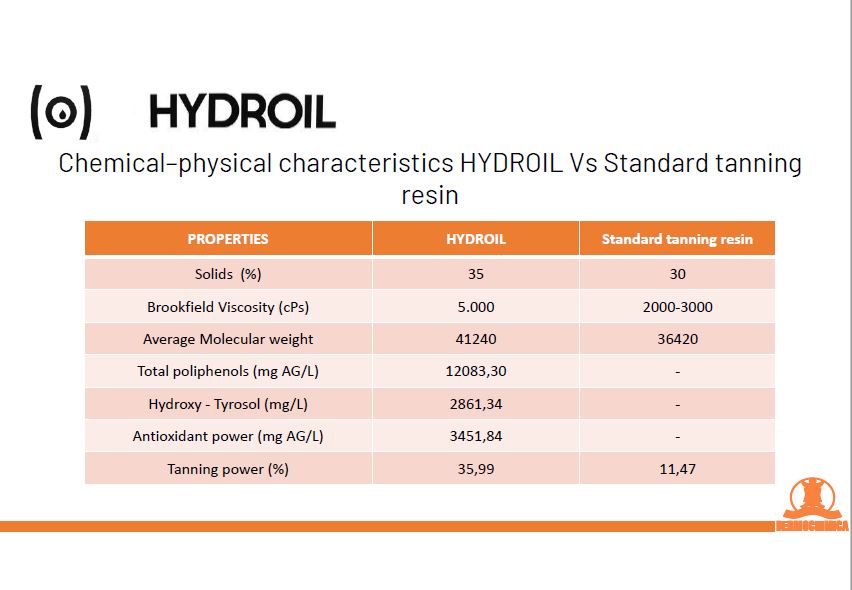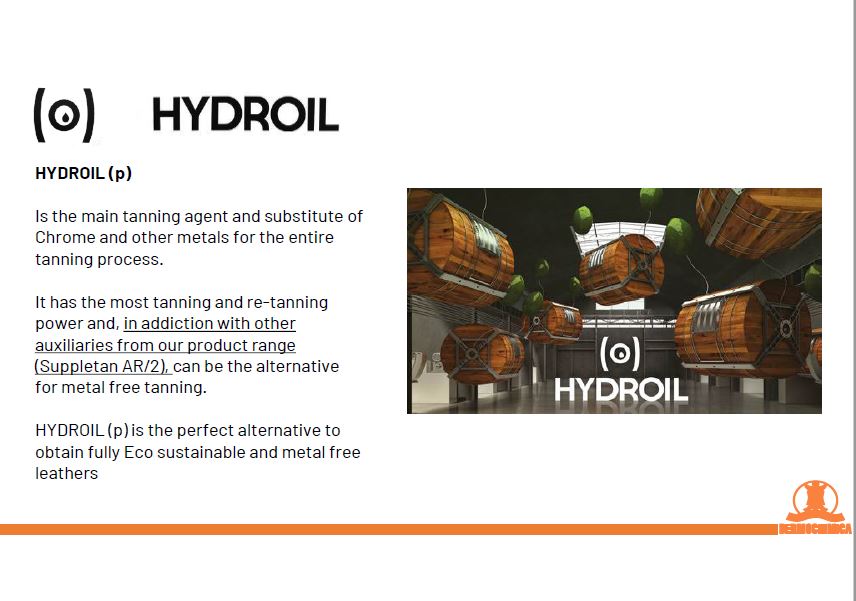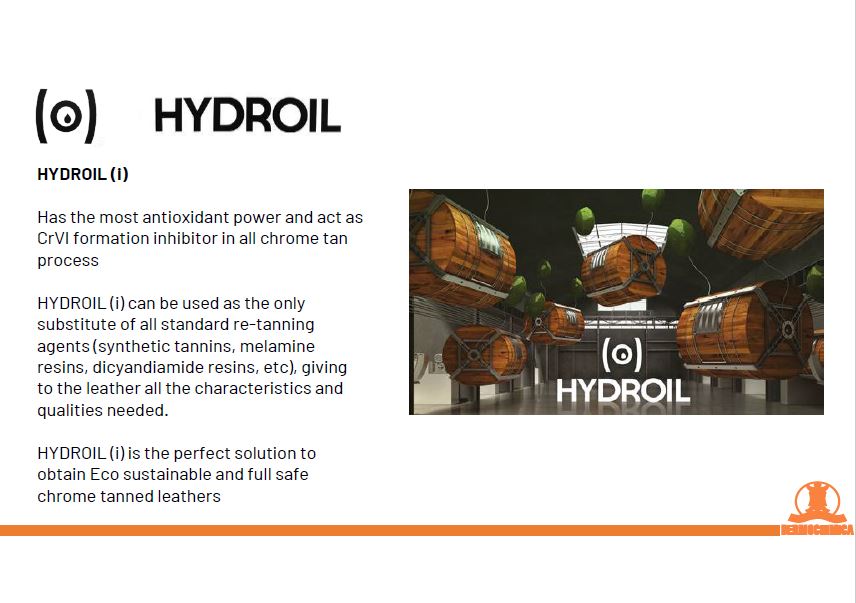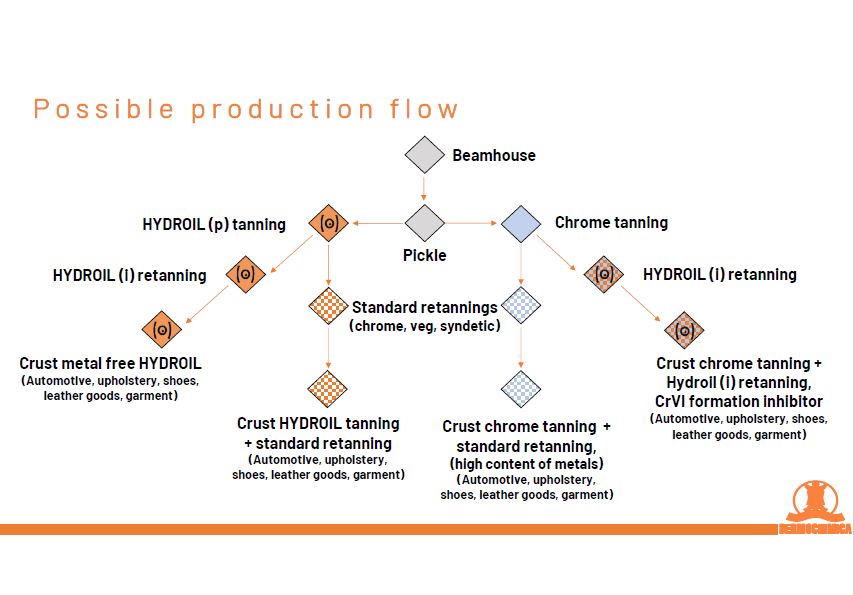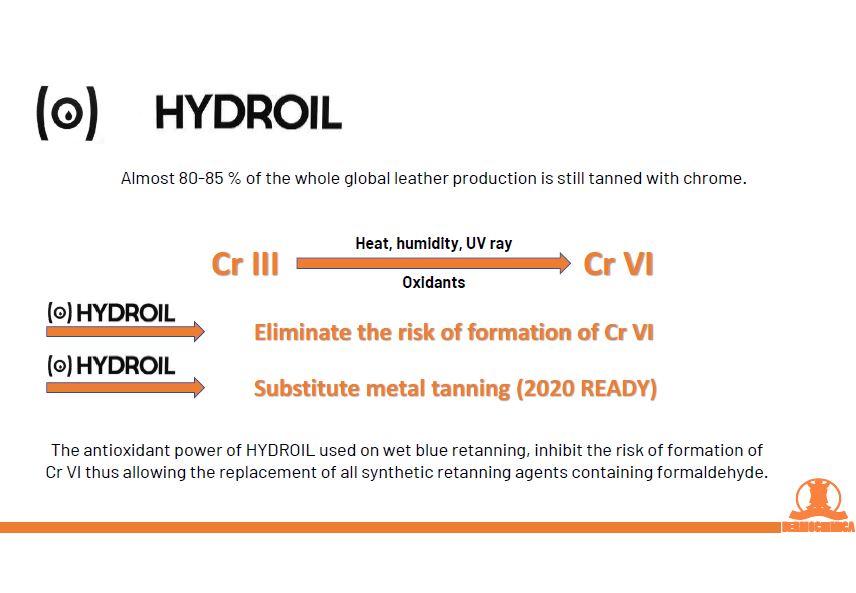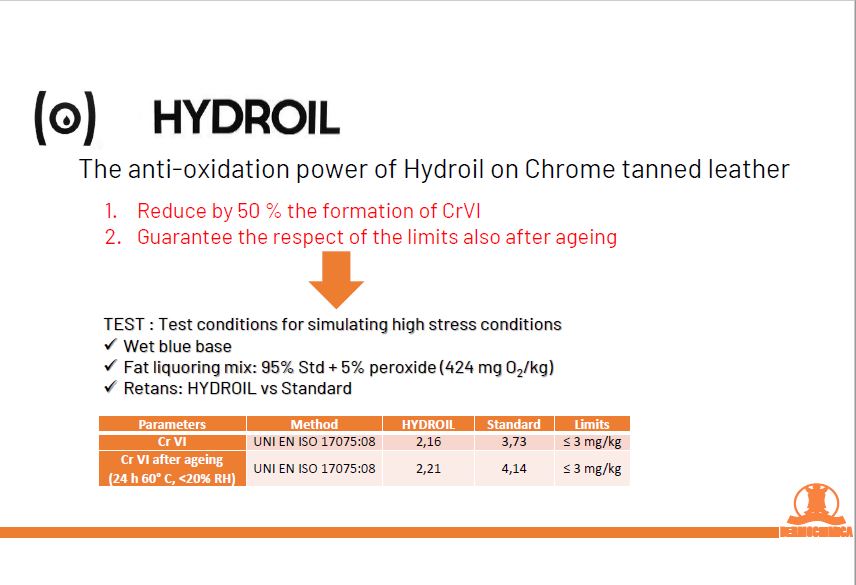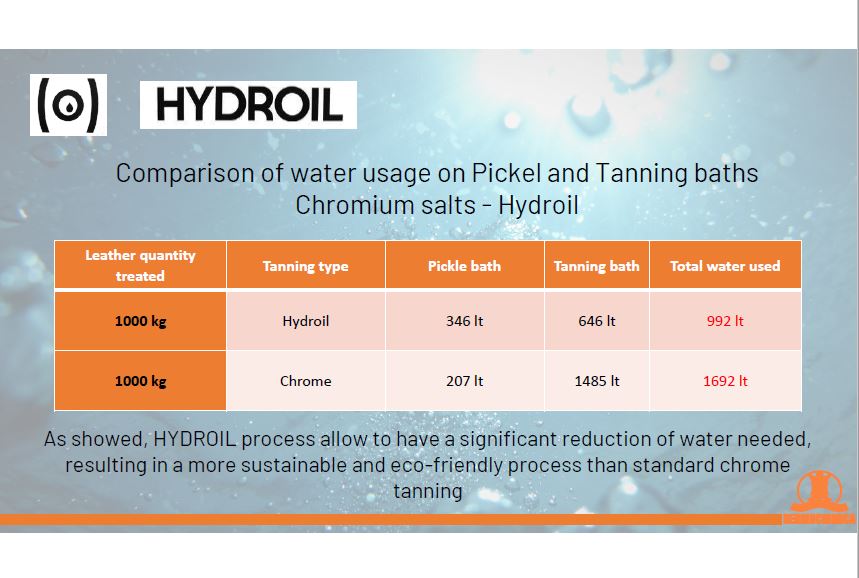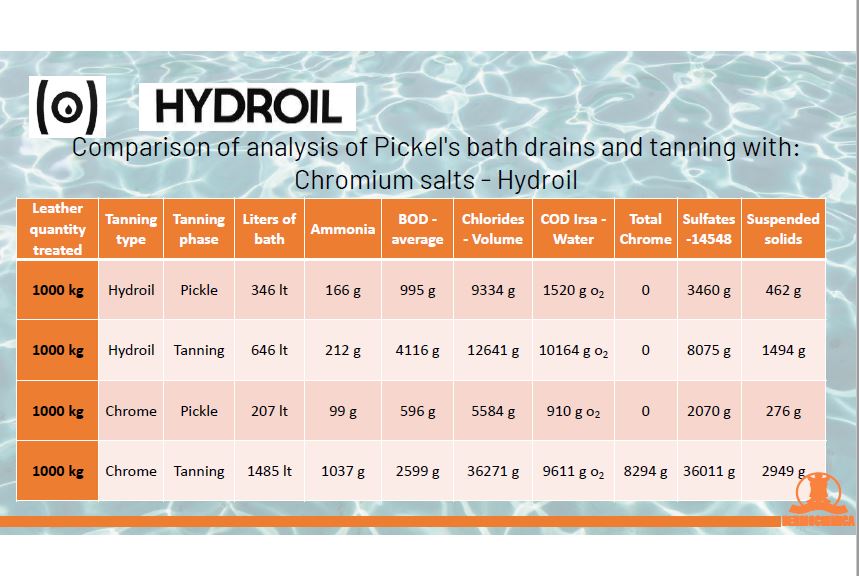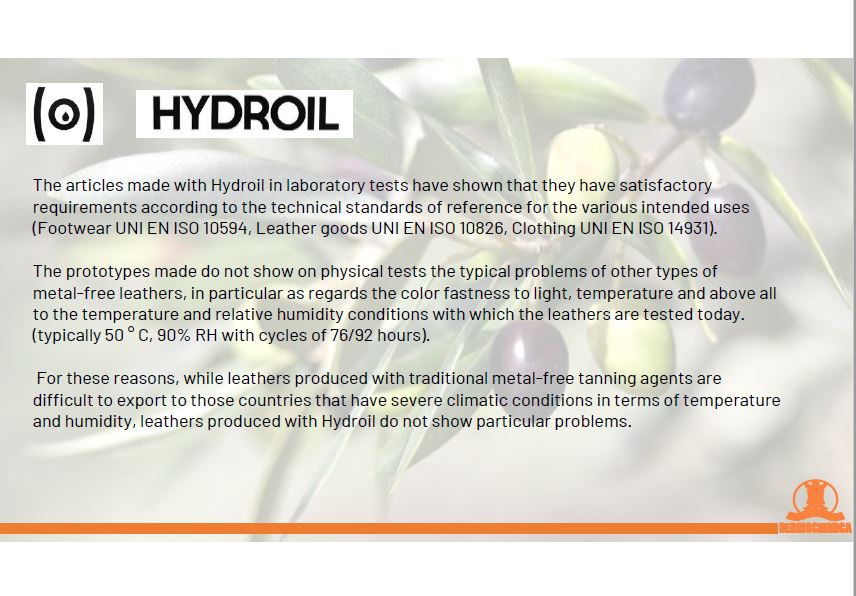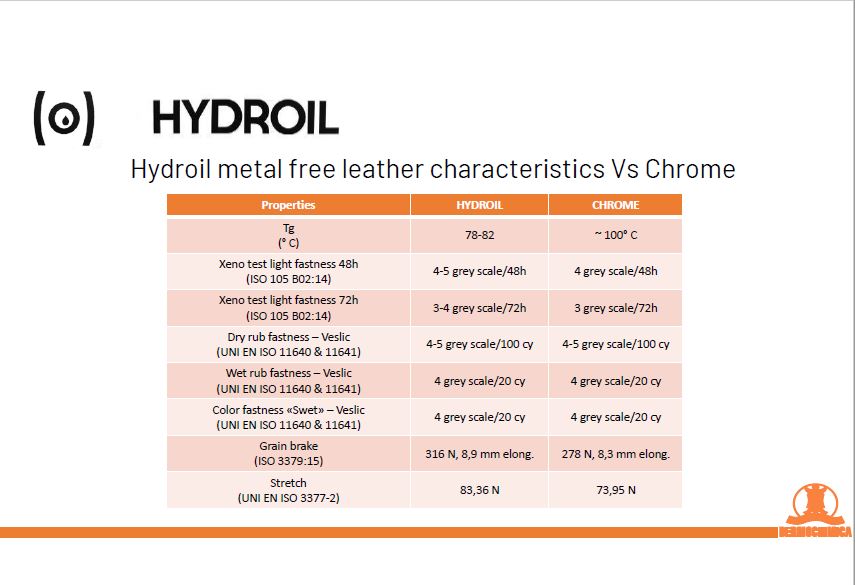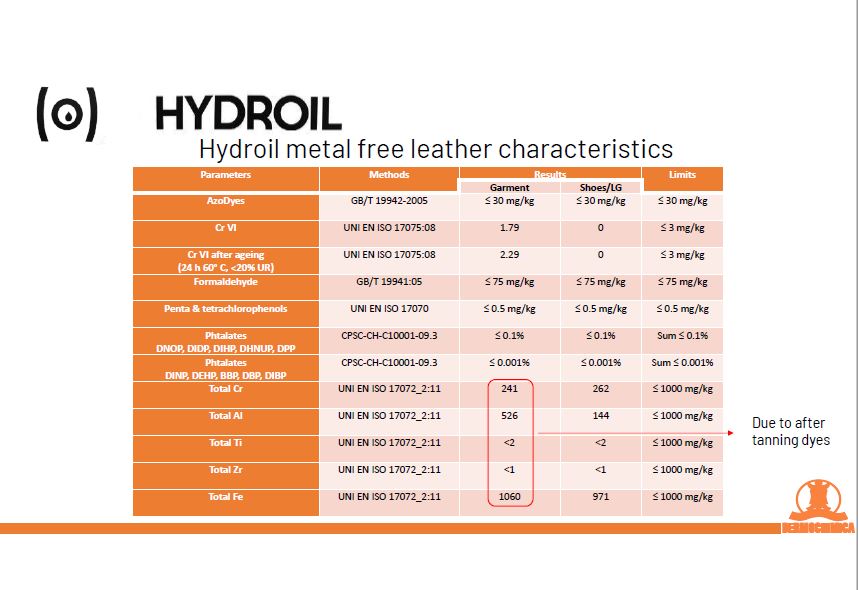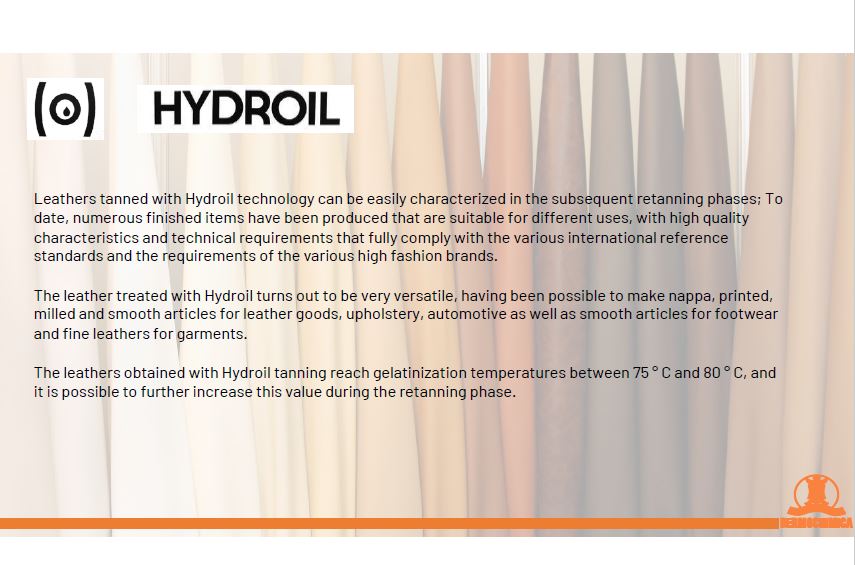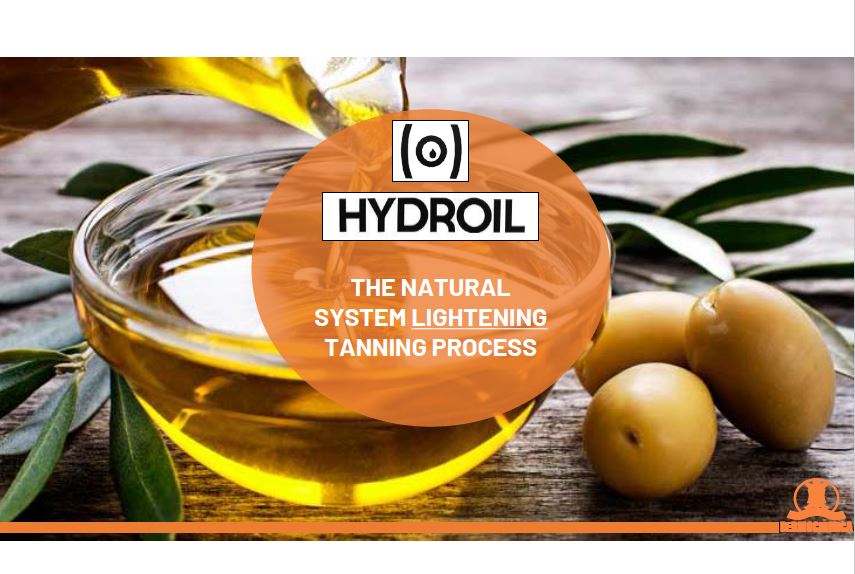 Contacts
Dermochimica S.p.A.
via Euripide, 27
20864 Agrate Brianza (MB)
Tel. +39 039 64 16 1
Fax +39 039 68 98 777
dermochimica@dermochimica.it
Legal notice
C.F.: IT 12424460157
P.iva: IT 12424460157
Capitale sociale: Euro 3.000.000,00 i.v.
Rea: MI 1556329
Privacy policy